John Phillips BREZZA JASMINE Air / Room Freshener | Best for Office, H
John Phillips BREZZA JASMINE Air / Room Freshener | Best for Office, Home, Kitchen & Bathroom | 234 ml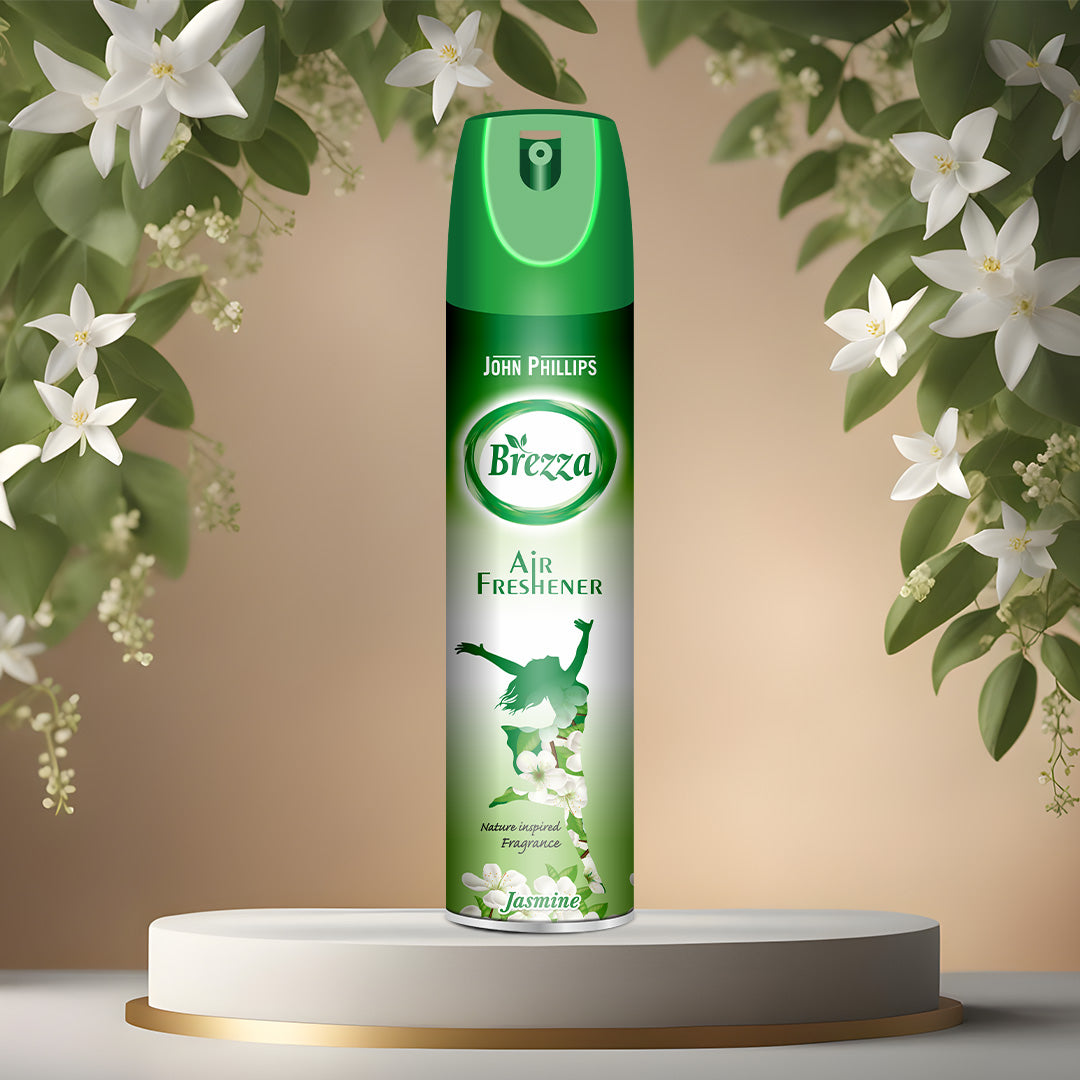 John Phillips BREZZA JASMINE Air / Room Freshener | Best for Office, Home, Kitchen & Bathroom | 234 ml
Orders ship within 24 hour.
Hoorey ! This item ships free in India
Elevate Your Home with the Elegance of John Phillips Brezza Jasmine Air Freshener

Unleash the splendor of a blossoming garden within the embrace of your own abode with the enchanting John Phillips Brezza Jasmine Air Freshener. Immerse yourself in the captivating allure of jasmine's delicate scent, as it weaves a symphony of elegance that elevates every corner of your living space.

🌼 Garden of Serenity : Step into a realm of natural beauty as the essence of jasmine fills the air, infusing your surroundings with the charm of a flourishing garden. Experience the magic of nature's grace, right within the comfort of your home.

🍃 Revive Air Purity : Embrace the transformative power of our Jasmine Air Freshener, where it takes charge with its disinfectant properties, vanquishing unwanted odors and purifying the very air you breathe. Rejoice in the revival of air quality that uplifts your senses.

🌸 Aroma of Tranquility : Immerse yourself in the soothing embrace of jasmine's delicate fragrance, igniting a sense of calm that gently caresses your nerves. With every inhalation, allow the tranquil properties of jasmine to wrap you in a cocoon of relaxation, leaving behind a lasting sensation of contentment.

🌿 Mood-Enhancing Symphony : Discover the harmonious dance between scent and emotion, as the Brezza Jasmine Air Freshener releases its fine properties, crafting an ambiance that uplifts your spirits and envelopes you in happiness and relaxation. Let the enchantment of jasmine redefine your mood.

🏡 Elegant Oasis : Whether it graces your living room, bedroom, or bathroom, the John Phillips Brezza Jasmine Air Freshener transforms every space into an oasis of sophistication. Revel in the elegance it brings, as your surroundings become a haven of tranquility and allure.

🌅 Jasmine Infusion : Enrich your living environment with the exquisite allure of jasmine's floral symphony. With each delicate release, let the John Phillips Brezza Jasmine Air Freshener envelop your home in an aura of elegance, creating an everlasting tapestry of freshness.

Revel in the essence of nature's beauty and the captivating aroma of jasmine with the John Phillips Brezza Jasmine Air Freshener. Elevate your senses, redefine your ambiance, and immerse yourself in the delicate embrace of floral elegance. Welcome the aura of a blossoming garden into your home – experience the Brezza Jasmine difference today.