MANGET | Skin Friendly & Long Lasting Perfume | Spicy Unisex Fragrance
MANGET | Skin Friendly & Long Lasting Perfume | Spicy Unisex Fragrance For Office, Party, Gym & Date | 60 ML - 1000+ Sprays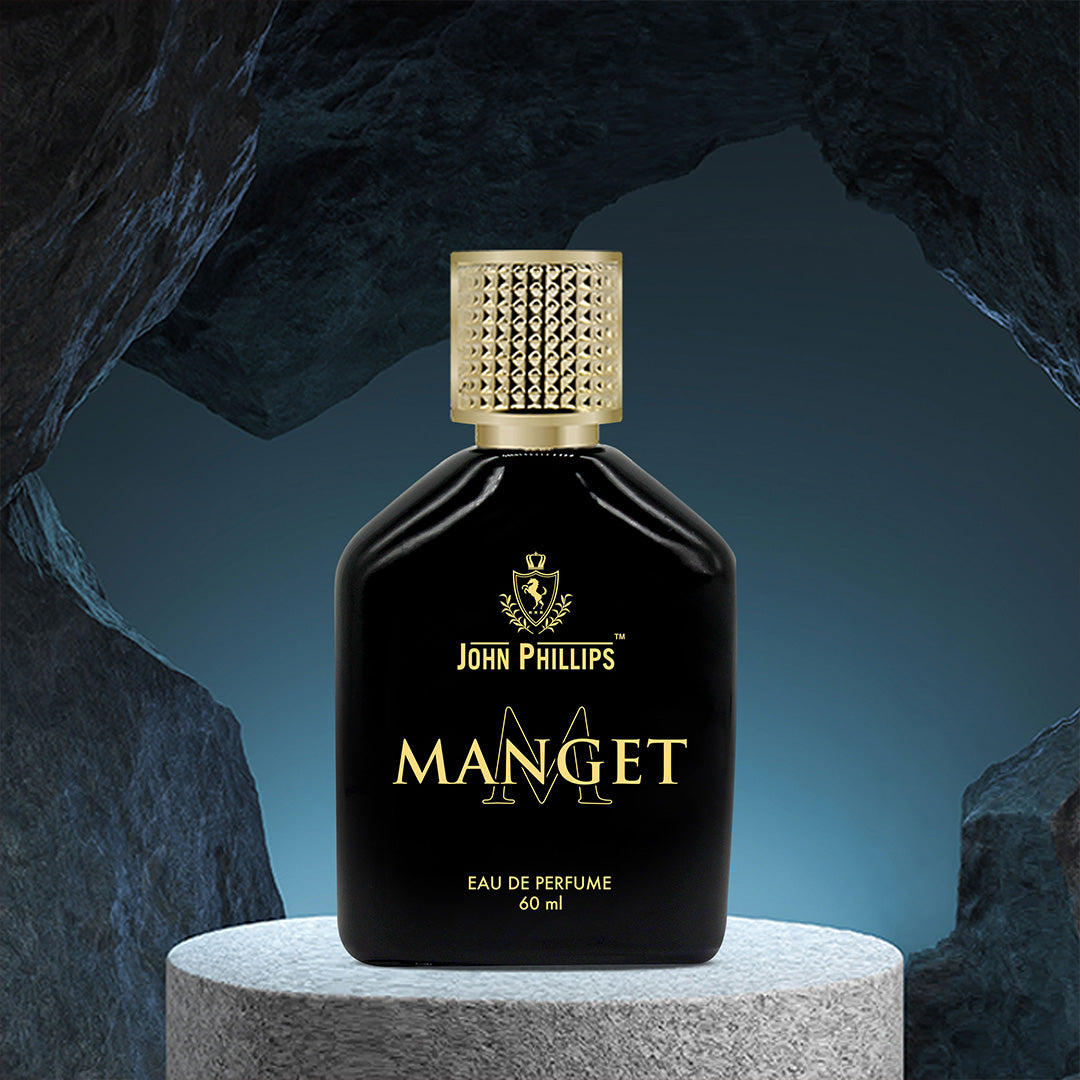 MANGET | Skin Friendly & Long Lasting Perfume | Spicy Unisex Fragrance For Office, Party, Gym & Date | 60 ML - 1000+ Sprays
Orders ship within 24 hour.
Hoorey ! This item ships free in India
John Phillips Manget (Eau De Perfume)
 The highest Dynamic composition is a perfect companion for the day. The infusion of   signature contents gives the eternal happiness. 
the essence of a modern man. He is chivalrous and gentle for which a woman falls for.
By The Perfumer  : MANGET is a magnetic and attractive scent that unites all positive sides of manhood, elegance and passion. Its fresh, spicy and oriental note of Aldehydic, Lemon, Black pepper, Cardamom and Eucalyptus. The heart notes are Geranium, Tonka, Agrestic and White Floral Flower. The base note is charming and modern, it attracts with its combination of Woody Amber whose depth and warmness is accentuated with Leathery, Oakmoss and Patchouli.
Specifications:
Features: John Phillips Manget (Eau De Perfume) 
Brand: John Phillips
Volume: 60ml
Ideal For: Unisex
Use: Party Wear
Skin Friendly: Yes
Long Lasting: Yes
Number Of Sprays: 960
Fragrance Mapping: Spicy and Woody Musk
Top Note: Lemon, Aldehydic, Black pepper, Cardamom, Eucalyptus
Heart Note: Agrestic, Geranium, Tonka, White flowers
Base Note: Patchouli, Leather, Oakmoss, Woody Amber, Musk
Manufacturer: PIONEER HERBALS
Bottle:- Opaque glossy black colour coating with golden checked metalized cap.
16.Box:- Designed with the concept of attracting people with its name and colour combination of black and gold.