John Phillips BREZZA ROSE Air / Room Freshener | Best for Office, Home
John Phillips BREZZA ROSE Air / Room Freshener | Best for Office, Home, Kitchen & Bathroom | 234 ml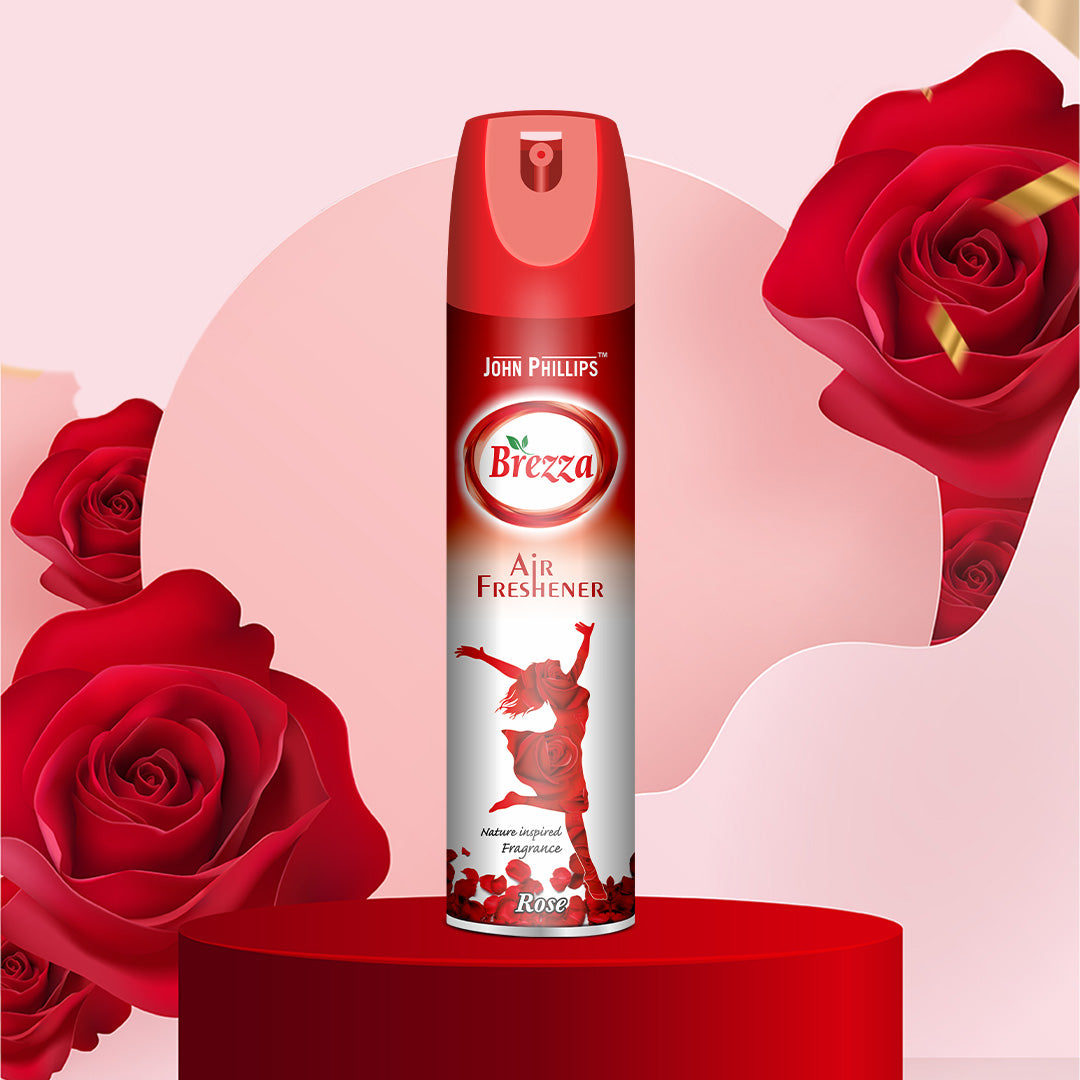 John Phillips BREZZA ROSE Air / Room Freshener | Best for Office, Home, Kitchen & Bathroom | 234 ml
Orders ship within 24 hour.
Hoorey ! This item ships free in India
Elevate Your Senses with John Phillips Brezza Rose Air Freshener

Experience the blissful embrace of nature's freshness within the comforts of your home with the enchanting John Phillips Brezza Rose Air Freshener. Infused with the delicate essence of roses, this exquisite air freshener is your gateway to transforming any room into a haven of tranquility and serenity.

🌹 Embrace Nature's Essence : Indulge in the captivating allure of roses as their soft, lingering aroma envelopes your surroundings. Let the gentle whispers of nature fill every corner, revitalizing your space with a touch of elegance.

🌿 Enhanced Air Quality : Unleash the power of this air freshener's disinfectant properties, banishing bacteria and cleansing the air you breathe. Bid adieu to unwanted odors as the Brezza Rose Air Freshener purifies and rejuvenates, leaving behind an atmosphere that feels as crisp as a morning breeze.

😌 Elevate Your Mood : Delight in the harmonious symphony between scent and emotion. Let the fine properties released by our air freshener caress your senses, soothing your nerves and evoking a profound sense of calm. With every spritz, you're inviting a realm of tranquility into your space, leaving you with a lasting embrace of happiness and relaxation.

✨ Luxury Redefined : Transform your home into a sanctuary of opulence and refinement. With just a spray of John Phillips Brezza Rose Air Freshener, you infuse your living spaces with an aura of sophistication that lingers for hours on end. Revel in the essence of luxury as the delicate scent of roses dances through the air.

Create an ambiance that resonates with the beauty of nature and the elegance of luxury – bring home the John Phillips Brezza Rose Air Freshener today and let the blossoming tranquility redefine your surroundings. Embrace the art of elevated living and bask in a symphony of sensations that only the Brezza Rose Air Freshener can orchestrate.