John Phillips BREZZA SANDAL Air / Room Freshener | Best for Office, Ho
John Phillips BREZZA SANDAL Air / Room Freshener | Best for Office, Home, Kitchen & Bathroom | 234 ml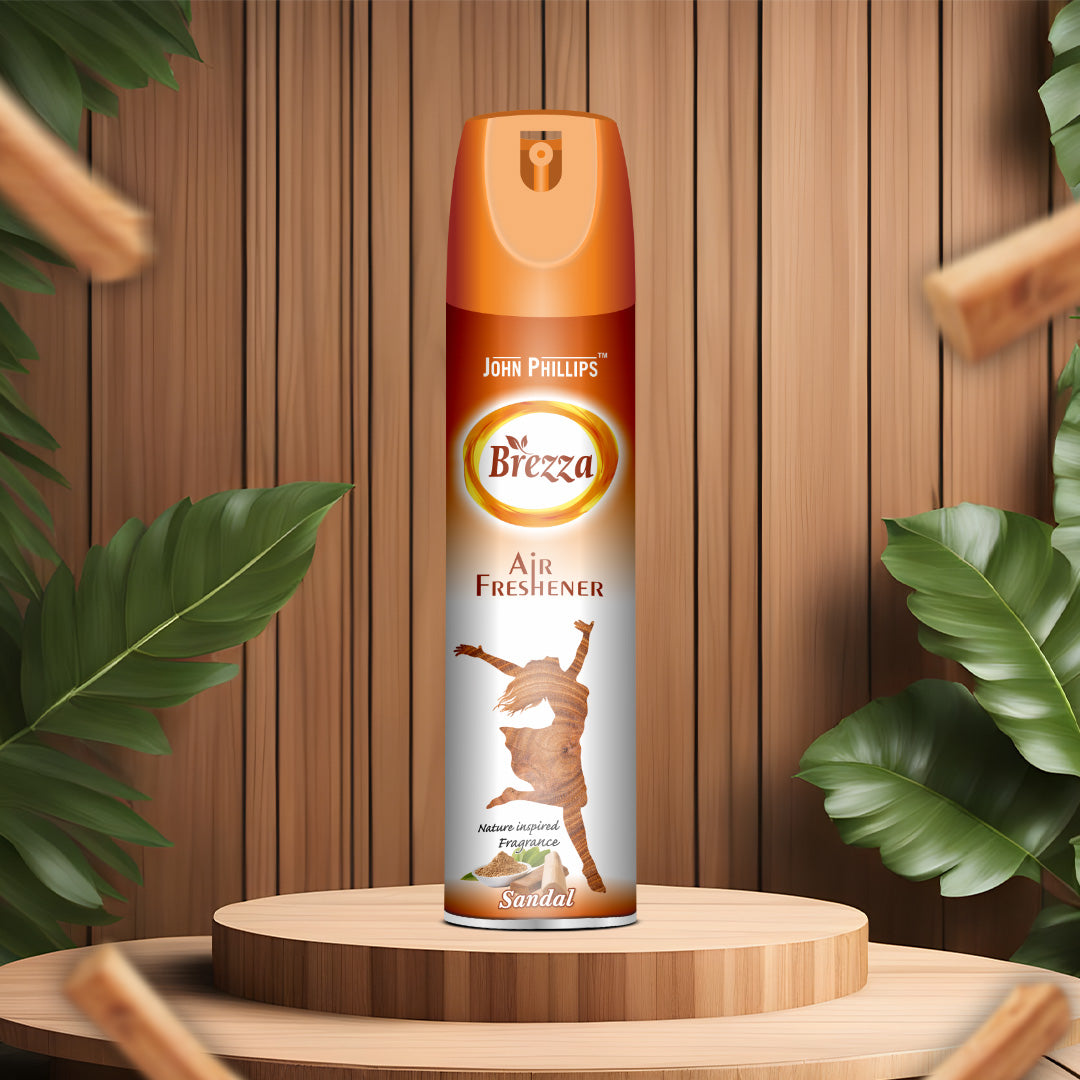 John Phillips BREZZA SANDAL Air / Room Freshener | Best for Office, Home, Kitchen & Bathroom | 234 ml
Orders ship within 24 hour.
Hoorey ! This item ships free in India
Embark on a Scented Journey with John Phillips Brezza Sandal Air Freshener

Immerse yourself in the world of pure enchantment with the mesmerizing John Phillips Brezza Sandal Air Freshener. Crafted to elevate your every moment, this exquisite air freshener captures the essence of sandalwood in a symphony of fragrance that transforms any space into a sanctuary of invigorating tranquility.

🌟 Unveil True Freshness : Bask in the invigorating embrace of sandalwood's timeless aroma as it fills the air around you. Let the rejuvenating scent of sandalwood transport you to a realm of natural purity, where every breath ignites a sense of renewed vitality.

🌿 Elevated Air Purity : Harness the dynamic disinfectant prowess of the Brezza Sandal Air Freshener, as it battles unwanted odors and banishes bacteria, gifting you with a rejuvenated and purified atmosphere. Experience the subtle metamorphosis of air quality, where each inhalation is a refreshing affirmation of cleanliness.

🌸 Aroma of Tranquility : Let the captivating blend of sandalwood and rosemary serenade your senses, gently caressing your nerves and bestowing upon you a sense of serene calmness. The air around you becomes a tapestry of tranquility, inviting you to unwind and find solace in its soothing embrace.

🎈 Elevate Your Mood : Discover the art of mood transformation as the Brezza Sandal Air Freshener releases its fine properties, captivating your emotions and leaving behind an enduring trail of joy and relaxation. Let the ambiance around you be a canvas for euphoria, painting your moments with shades of contentment.

🏡 Versatile Elegance : Whether within your cherished vehicle or the comfort of your home, the Brezza Sandal Air Freshener is your key to an ambiance steeped in sophistication. A fusion of function and beauty, it graces your space with its elegant presence, offering a delightful retreat for your senses.

✨ Sandalwood Serenity : Enrich your surroundings with the natural splendor of sandalwood and rosemary, carefully distilled into the John Phillips Brezza Sandal Air Freshener. Elevate your daily drive or create an oasis of calm within your abode. Simply hang it with ease, and let the essence of sandalwood weave its magic.

Elevate your sensory experience and immerse yourself in the allure of sandalwood. Welcome the unmatched sophistication and captivating aroma of John Phillips Brezza Sandal Air Freshener into your world. Embrace the power of invigoration and tranquility – make the Brezza Sandal Air Freshener an integral part of your journey today.