MAGIC ROSE | Skin Friendly & Long Lasting Perfume | Unisex Gulab Fragr
MAGIC ROSE | Skin Friendly & Long Lasting Perfume | Unisex Gulab Fragrance For Morning, Travel & Date | 60 ML - 1000+ Sprays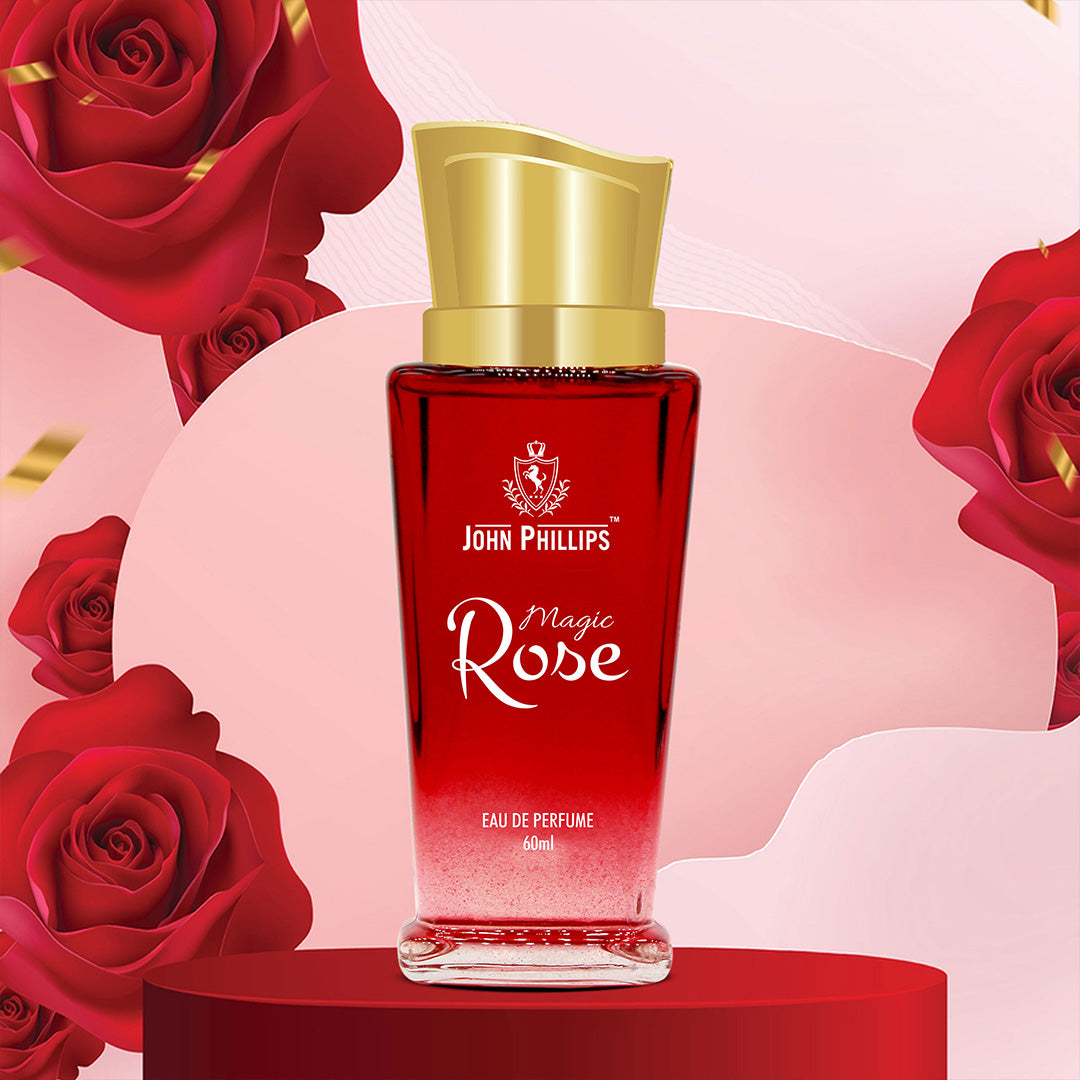 MAGIC ROSE | Skin Friendly & Long Lasting Perfume | Unisex Gulab Fragrance For Morning, Travel & Date | 60 ML - 1000+ Sprays
Orders ship within 24 hour.
Hoorey ! This item ships free in India
John Phillips Rose (Eau De Perfume)
 Take your senses on a stroll around rose gardens by unveiling the refreshing effect of morning roses. The incredible scent profile of EST 1923 Millions of Roses evokes the smell of real roses so much so that you may feel as if you are truly wandering around a garden of roses.
Open up the novelty of selective flower petals and tone up with elegance. The lovely sweetness fills the youthfulness & happiness.
A soft dedicated rose scent for the romantic feeling. A scent of masculinity in the summer breeze. An aura of confidence and vigour.
Softness to rose and the dark sensuality of amber let you feel fresh and full of life.
By The Perfumer  :
Magic Rose opening with a spicy note of violet and geranium, Rose and saffron gradually blends with the middle note of violet and white floral flowers and base note of amber, musk oak moss, patchouli and sandalwood all the time with an overpowering note of Rose Damascus. Indulge in this rosy fragrance today.
Specifications:
Features : John Phillips Rose (Eau De Perfume) 
Brand: John Phillips
Volume: 60ml
Ideal For: Unisex
Use: Daily Wear
Skin Friendly: Yes
Long Lasting: Yes
Number Of Sprays: 960
Fragrance Mapping: Floral, Woody, Spicy, Amber, Musky
Top Note: Rose, Geranium, Saffron 
Heart Note: Rose, White flower, Violet
Base Note: Sandalwood, Amber, Musk, Cedarwood, Oakmoss, Patchouli 
Manufacturer: PIONEER HERBALS
Bottle:- Bottle is coated two toned with red and lacquered transparent to give a proper look
Box:- Box design gives it a glossy, drip and emboss finish.