DARK CODE | Skin Friendly & Long Lasting Spicy Perfume | Unisex Fragra
DARK CODE | Skin Friendly & Long Lasting Spicy Perfume | Unisex Fragrance For : Party & Date | 60 ML - 1000+ Sprays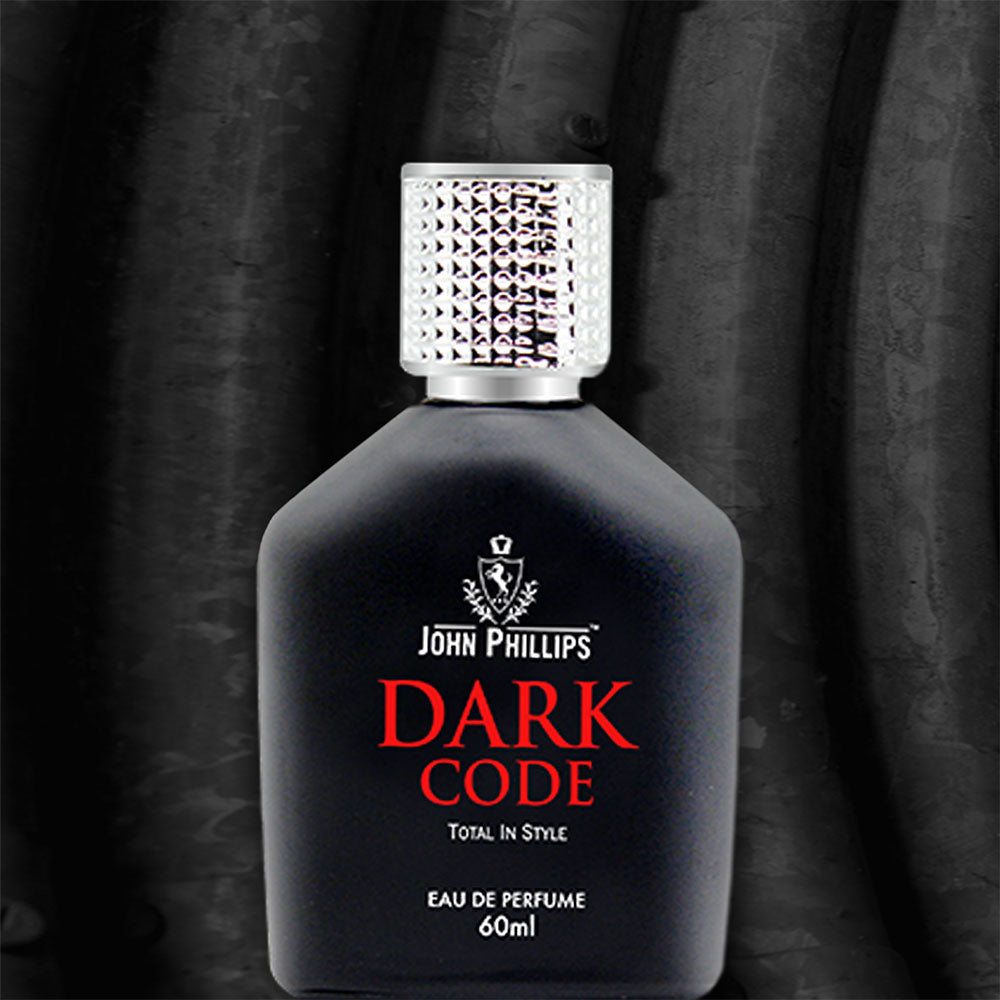 DARK CODE | Skin Friendly & Long Lasting Spicy Perfume | Unisex Fragrance For : Party & Date | 60 ML - 1000+ Sprays
Orders ship within 24 hour.
Hoorey ! This item ships free in India
 John Phillips Dark Code (Eau De Perfume)
Empower the body with value of darkness. Intense collection of concentrates connects to deep thoughts. 
Enter the world of dark code with this fragrance blended with a rich french scent which captivates senses of one around you. Now the right has whole new competition with the seduction of dark code.
By The Perfumer  :
DARK CODE is a classic fougere accord updated with a contemporary fruity note. Scented with bergamot. Spicy tones of heart notes like Juniper, Coriander, Cinnamon, Angelica and Absinthe to add freshness. The woody end note is highlighted with Oakmoss, Fir, Patchouli and Musk.
Specifications:
Features: John Phillips Dark Code (Eau De Perfume) 
Brand: John Phillips
Volume: 60ml
Ideal For: Unisex
Use: Party Wear / Outing Wear
Skin Friendly: Yes
Long Lasting: Yes
Number Of Sprays: 960
Fragrance Mapping: Spicy & Woody
Top Note: Bergamot, Floral
Heart Note: Spicy
Base Note: Woody
Manufacturer: PIONEER HERBALS
Bottle:- Opaque matt black colour coating with two color printing and silver checked metalized cap.