MR. BLUE | Skin Friendly & Long Lasting Perfume | Mens Aqua Fragrance
MR. BLUE | Skin Friendly & Long Lasting Perfume | Mens Aqua Fragrance For Party,Gym,Travel & Date | 100ML - 1600+ Sprays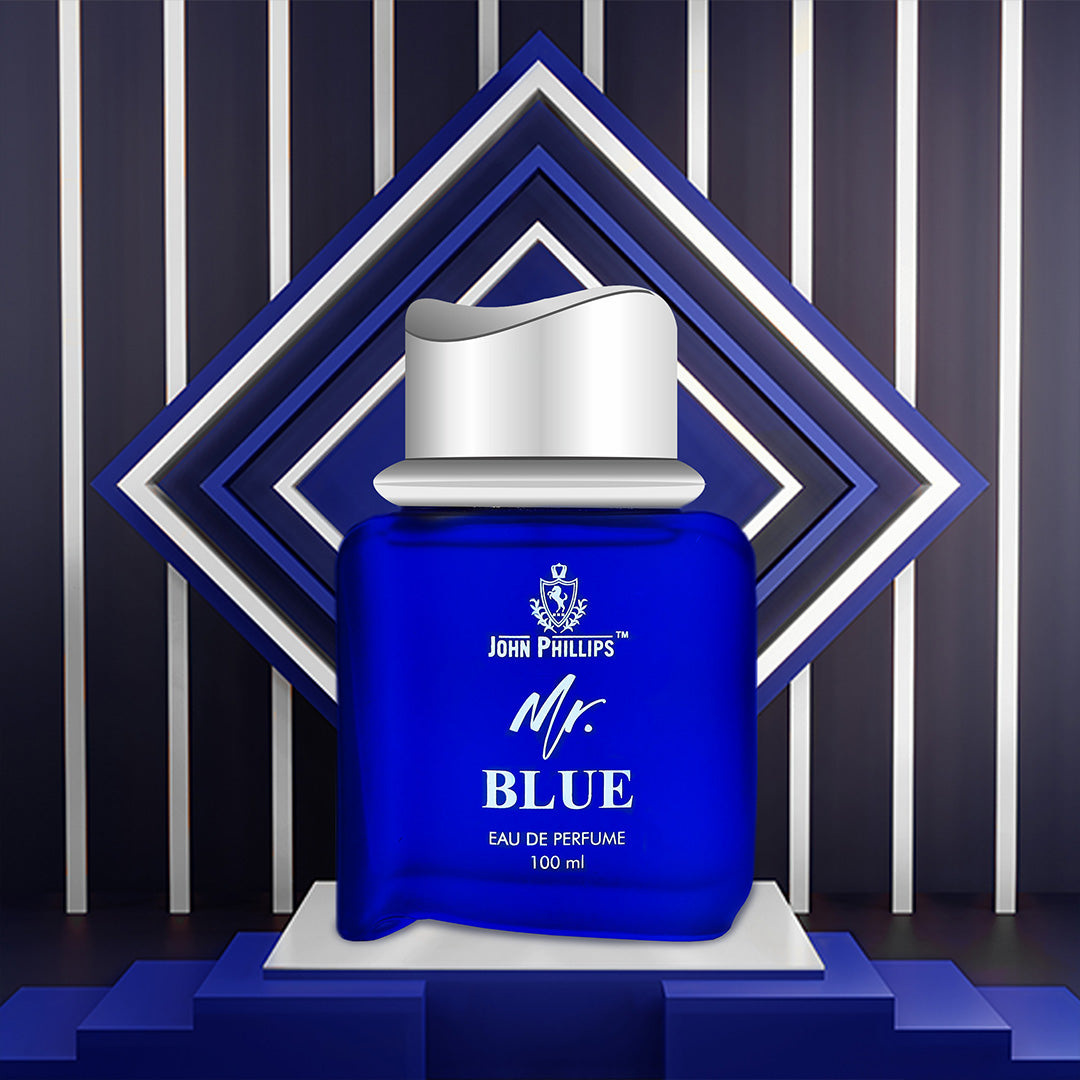 MR. BLUE | Skin Friendly & Long Lasting Perfume | Mens Aqua Fragrance For Party,Gym,Travel & Date | 100ML - 1600+ Sprays
Orders ship within 24 hour.
Hoorey ! This item ships free in India
John Phillips Mr. Blue (Eau De Perfume)
The youthful, light & spirited French perfume designed for a profound freshness for sports enthusiasts. An intense scent for a man with an active lifestyle. Vibrant and invigorating scent for a man of passion & energy. Refresh the mood with the impression of pure energizing accords. This fragrance has a power of isolated aromatics enhancing positivity.
By The Perfumer : Mr BLUE is  masculine version of Light Blue scent. A citrus and fresh aromatic fragrance for dynamic Men. Top notes are Bergamot, Citrus and Fresh. Middle notes are Nutmeg, Spicy and Aquatic concluding with base notes of Musk, Patchouli and Woody.
Specifications:
John Phillips Mr. Blue (Eau De Perfume)
Brand: John Phillips
Volume: 100ml
Ideal For: Men
Use: Party Wear
Skin Friendly: Yes
Long Lasting: Yes
Number Of Sprays: 1600
Fragrance Mapping: Citrus Fresh Spicy
Top Note: Bergamot, Citrus
Heart Note:  Spicy, Nutmeg, Aromatic, Aqueous,
Base Note: Musk, Woody, Patchouli
Manufacturer: PIONEER HERBALS
Bottle:- Bottle is an opaque matt blue colour with Hat shaped Silver metalized cap.
Box:- Box is designed with a deboss effect which has a complete silver textured line with blue colour printing.