BLACK - Citrusy & Musky | French Perfume Ideal for Men & Women ( Unise
BLACK - Citrusy & Musky | French Perfume Ideal for Men & Women ( Unisex ) - 50 ML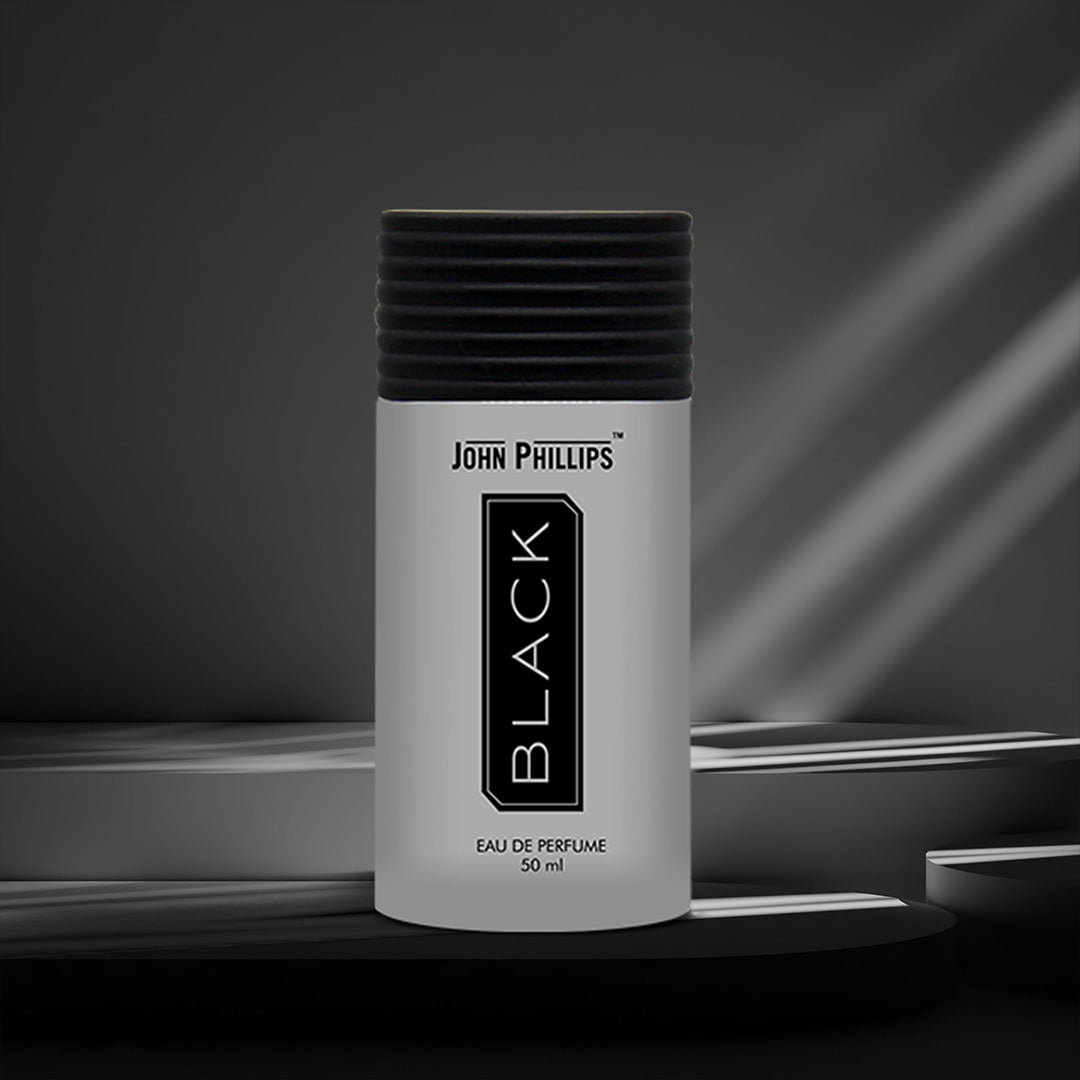 BLACK - Citrusy & Musky | French Perfume Ideal for Men & Women ( Unisex ) - 50 ML
Orders ship within 24 hour.
Hoorey ! This item ships free in India
John Phillips Black (Eau De Perfume)

Dynamic masculine scent that makes you hypnotic. Tempt with the intense passion and allure.


By The Perfumer : The fragrance begins with Lemon, Lavender, Nutmeg and Juniper Leaf. The heart note gets slightly Floral with Fir and White Floral Flower. The dry down note reveals the Woody signature of Patchouli and Oak Moss.


How To Wear Perfume 

For Women : Behind The Ears, Neck, Shoulder, Chest, Wrist & Inner Elbow.
For Men : Lower Jaw, Neck, Shoulder, Chest, Inner Elbow, Forearm & Wrist.


Specifications :

Brand : John Phillips

Volume : 50ml

Ideal For : Unisex

Use : Party Wear

Skin Friendly : Yes

Long Lasting : Yes

Number Of Sprays : 800

Fragrance Mapping : Citrusy Floral & Musky

Top Note : Lemon, Lavender, Nutmeg, Juniper leaf

Heart Note : Fir, White flowers

Base Note : Patchouli, Oakmoss

Manufacturer : PIONEER HERBALS

Bottle :- Opaque glossy silver colour coating with black matt cap.