Blue Sportz Deo - 150ml
Blue Sportz Deo - 150ml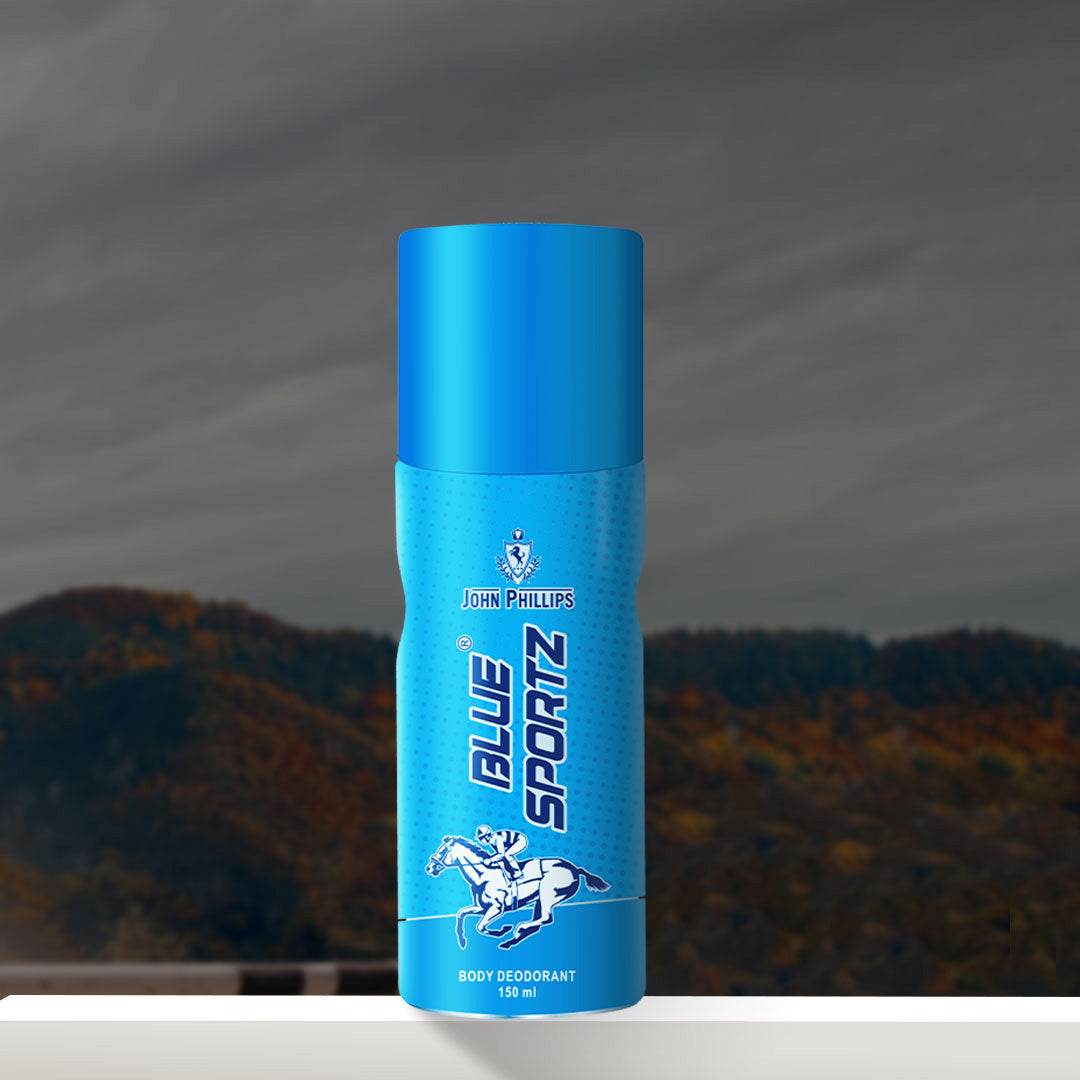 Blue Sportz Deo - 150ml
Orders ship within 24 hour.
Hoorey ! This item ships free in India
John Phillips Blue Sportz (Eau De Perfume) for Men
John Phillips Blue Sportz  blends intensity and freshness to create a calm scent that leaves an enduring mark & evokes the freedom of the blue sky & energy
Embellish your skin with a marine refreshing fragrance for a comfortable sunny summer morning
By The Perfumer  :
BLUE SPORTZ is sporty fragrance replicates the refreshing accord of citrus top note. The fresh floral note  accompanied by the simplicity of spice and the pureness of lavender and clary sage middle note. The fragrance goes on to unveil  a fresh mossy, musky and woody base note which leaves an impression of simple elegance in the whole composition.
Specifications:
Brand: John Phillips
Volume: 150ml
Ideal For: Men
Use: Gym & Sporty Wear
Skin Friendly: Yes
Long Lasting: Yes
Fragrance Mapping: Green Citrus
Top Note: Green, Citrus, Ozonic, Bergamot
Heart Note: Spicy, Floral, Clary Sage, Lavender
Base Note:  Moss, Musk, Woody
Manufacturer: PIONEER HERBALS