BON VOYAGE | Skin Friendly & Long Lasting Perfume | Men Fragrance For
BON VOYAGE | Skin Friendly & Long Lasting Perfume | Men Fragrance For Morning,Gym,Travel & Date | 100ML - 1600+ Sprays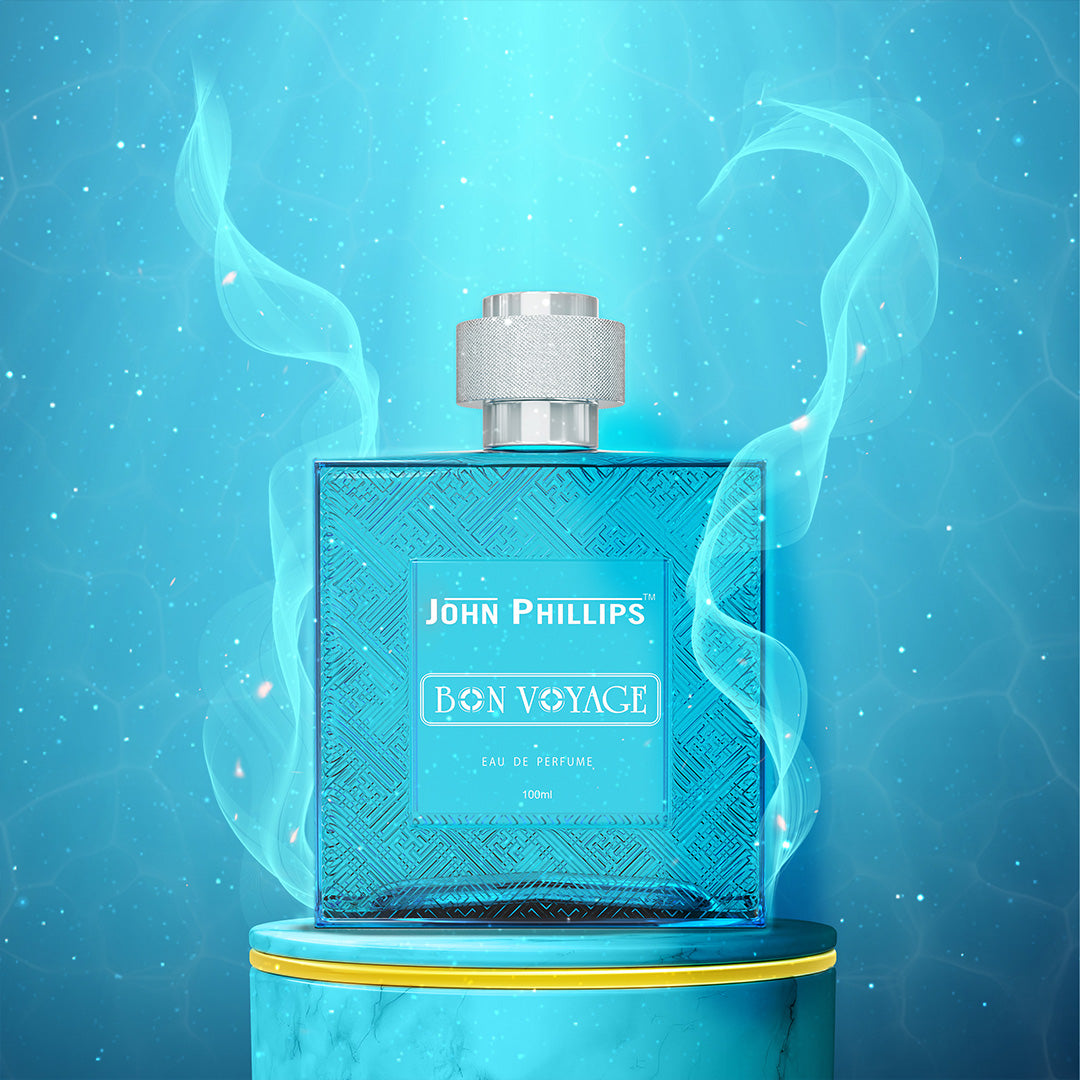 BON VOYAGE | Skin Friendly & Long Lasting Perfume | Men Fragrance For Morning,Gym,Travel & Date | 100ML - 1600+ Sprays
Orders ship within 24 hour.
Hoorey ! This item ships free in India
John Phillips Bon Voyage (Eau De Perfume) for Men
It's not a trip, it's a journey with BON VOYAGE which escapes from reality & awakens to a different world. An immediate & addictive trail that highlights the harmony of extraordinary floral & musky accords. It's wrapped in a sensual & vibrant french script, Mixed with the coolness of the rarest marine profound scents that unleashes the aquatic freshness instincts.
By The Perfumer  :
BON VOYAGE new and sensuous fragrance dedicated to modern adventurous men who are ready for anything. Its floral top note is a light blend of citrus fruits, lily and various aquatic notes. Middle notes are spiced, floral and fruity. The extremely sensuous base note combines woody, powdery, ambary and musky.
Specifications:
Brand: John Phillips
Volume: 100ml
Ideal For: Men
Use: Daily
Skin Friendly: Yes
Long Lasting: Yes
Number Of Sprays: 1400
Fragrance Mapping: Floral Musky
Top Note: Floral, Aquatic, Citrus, Lily
Heart Note: Fruity, Floral, Spicy, Jasmine, Violet
Base Note:  Musky, Powdery, Woody, Ambery
Manufacturer: PIONEER HERBALS
Box:-.Concept behind this product is used to express good wishes to someone about to set off on a journey and the box designed accordingly which gives you the feel of travelling.