FRAGRANCE WIFI | Skin Friendly & Long Lasting Fresh Perfume | Unisex F
FRAGRANCE WIFI | Skin Friendly & Long Lasting Fresh Perfume | Unisex Fragrance For Gym & Travel | 50 ML - 900+ Sprays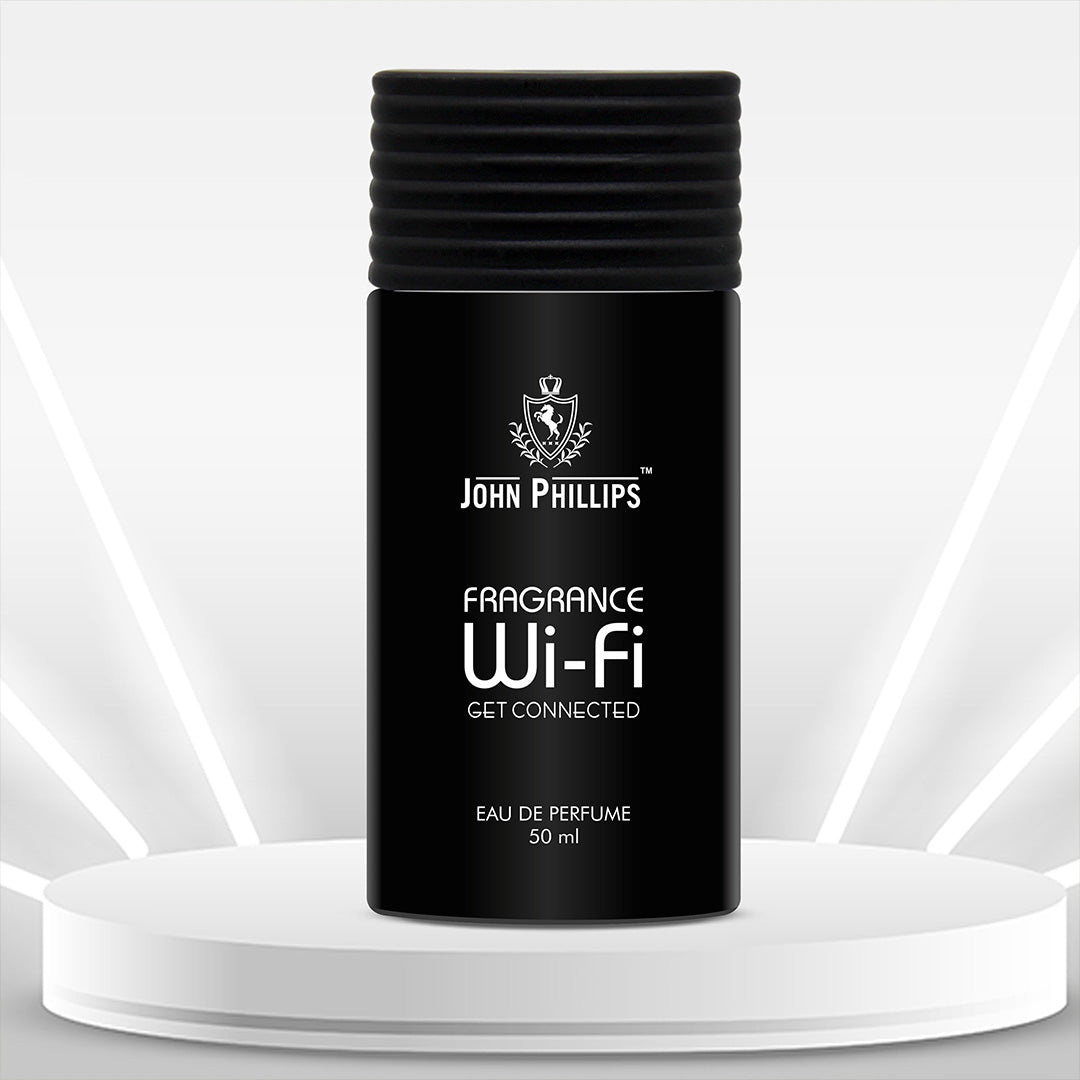 FRAGRANCE WIFI | Skin Friendly & Long Lasting Fresh Perfume | Unisex Fragrance For Gym & Travel | 50 ML - 900+ Sprays
Orders ship within 24 hour.
Hoorey ! This item ships free in India
John Phillips Fragrance Wifi (Eau De Perfume)
The perfume is a cocktail of citrus fruits & animalic accords. This crafted fragrance spares to rejoice pleasurable moments.
By The Perfumer  :
WI-FI fragrance opens with refreshing fruity notes of Pear and Blackcurrant. The floral heart note of jasmine and iris petals. The dry down note provides a slightly oriental note of vanilla and patchouli.
Specifications:
Features: John Phillips Fragrance Wifi (Eau De Perfume) 
Brand: John Phillips
Volume: 50ml
Ideal For: Unisex
Use: Party Wear
Skin Friendly: Yes
Long Lasting: Yes
Number Of Sprays: 800
Fragrance Mapping: Floral, Tangi and Sweet 
Top Note: BLACKCURRANT, PEAR
Heart Note: IRIS, JASMINE
Base Note: PATCHOULI, VANILLA, SWEET
Manufacturer: PIONEER HERBALS
Bottle:- Opaque glossy black colour coating with black matt cap.
Box:- Designed to connect people with Fragrance Wifi with an awesome textured effect of drip and gloss.