IMPERIA SANDAL | Skin Friendly & Long Lasting Perfume | Unisex Chandan
IMPERIA SANDAL | Skin Friendly & Long Lasting Perfume | Unisex Chandan Fragrance For Morning & Travel | 60 ML - 1000+ Sprays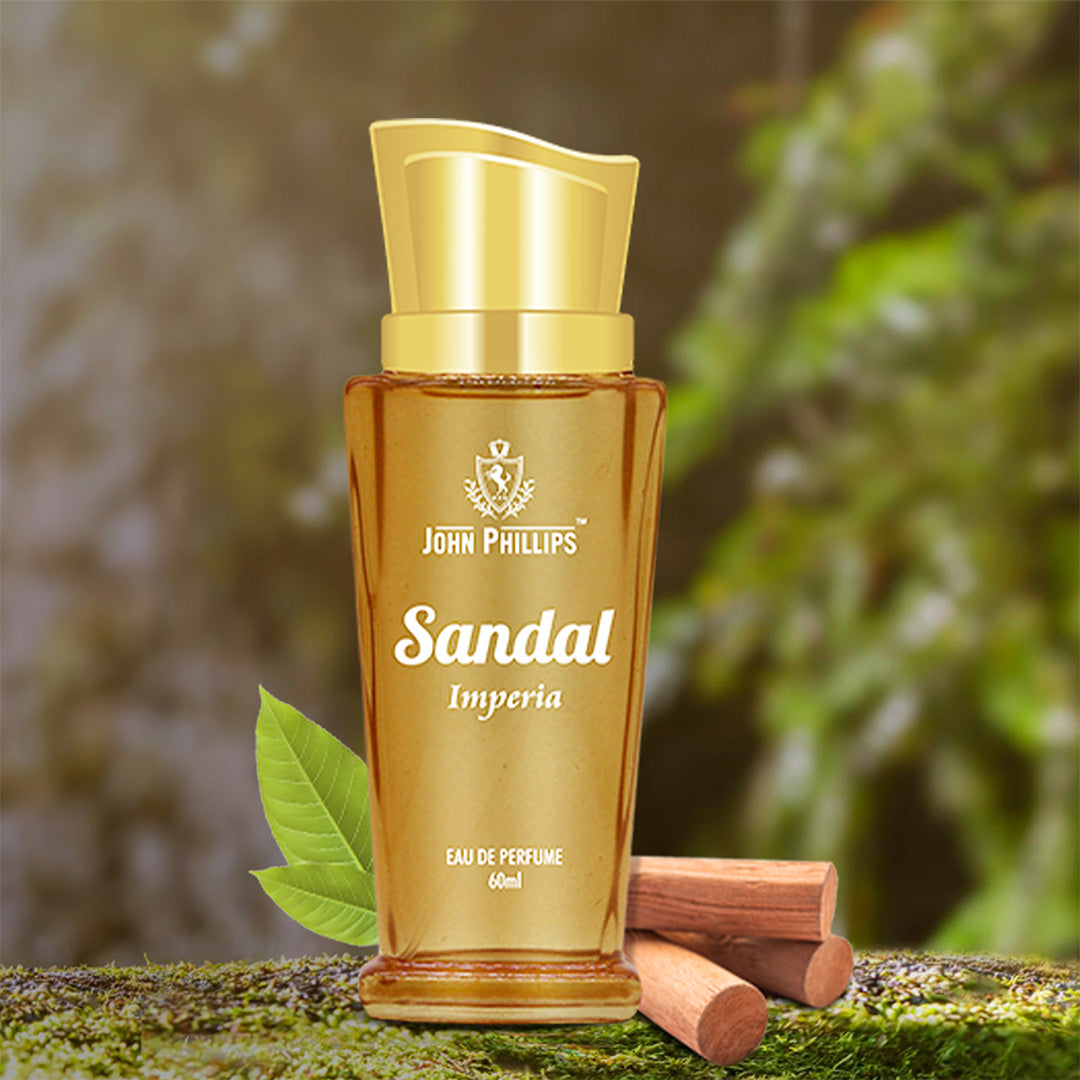 IMPERIA SANDAL | Skin Friendly & Long Lasting Perfume | Unisex Chandan Fragrance For Morning & Travel | 60 ML - 1000+ Sprays
Orders ship within 24 hour.
Hoorey ! This item ships free in India
John Phillips Sandal (Eau De Perfume)
Associate the timeless memories with sandal incense. The relaxing & alleviating sting impaired flashback.
Sandal fragrance is set to compliment your style and will make heads turn when you step out applying it. This fragrance is bound to get you compliments. It is very popular among younger hearts for the classic, elegant and timeless appeal of these exquisite fragrances.
By The Perfumer  :
Warm, woody and comforting, sandalwood has a lingering quality that makes it the perfect sophisticated unisex fragrance. It's warm notes make it the ideal winter scent and, combined with floral accords, it adds a spicy quality to summer perfumes.
Specifications:
Features: John Phillips Sandal (Eau De Perfume) 
Brand: John Phillips
Volume: 60ml
Ideal For: Unisex
Use: Daily Wear
Skin Friendly: Yes
Long Lasting: Yes
Number Of Sprays: 960
Fragrance Mapping: Floral, Woody
Top Note: Sandalwood
Heart Note: Rose
Base Note: Powdery 
Manufacturer: PIONEER HERBALS
Bottle:- Bottle coating is done keeping in mind the colour of sandals. giving it a pearly effect.
Box:- Box design is also made in a manner to make it feel like sandal with gloss, drip and emboss effect.