Cruize Phantom Deo - 150ml
Cruize Phantom Deo - 150ml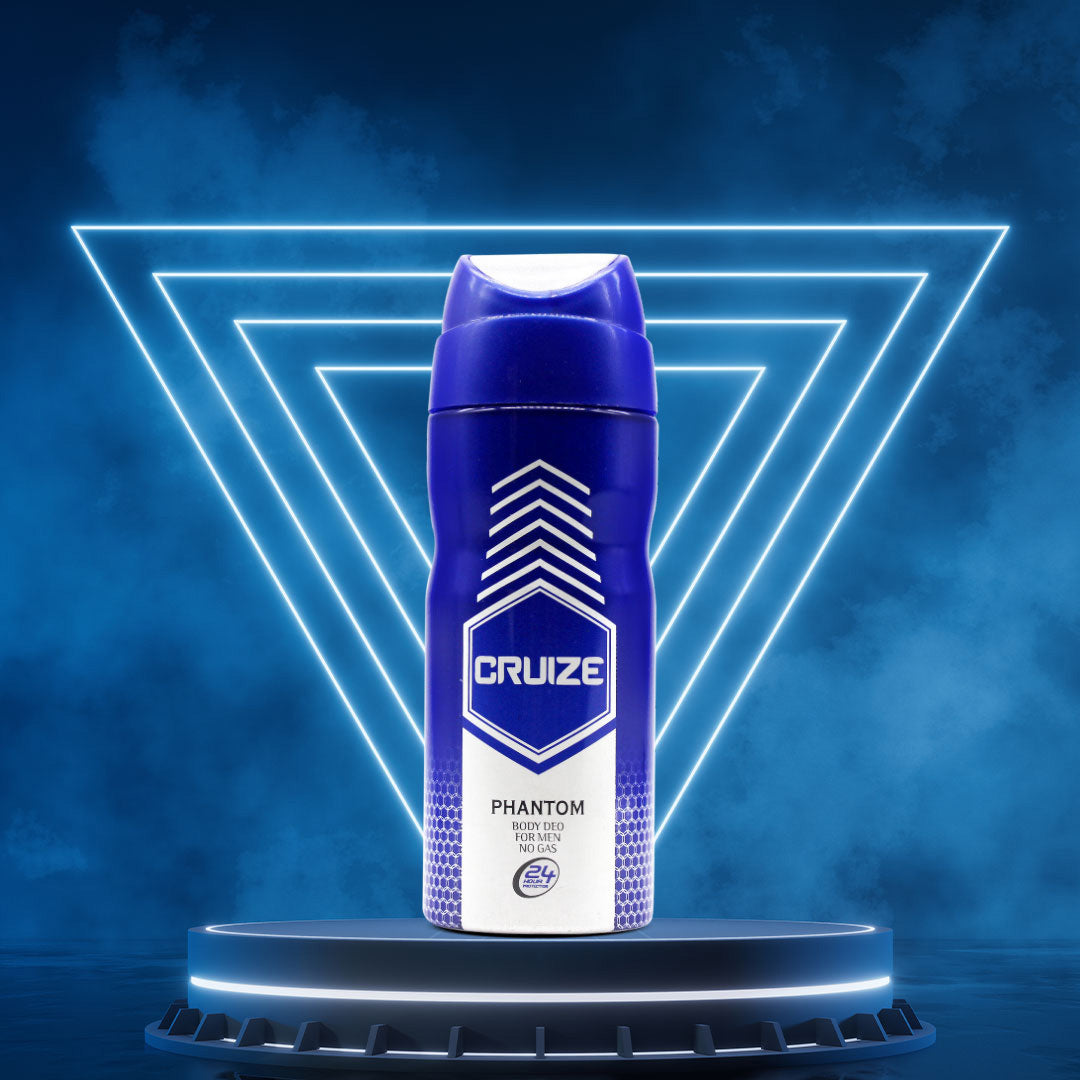 Cruize Phantom Deo - 150ml
Orders ship within 24 hour.
Hoorey ! This item ships free in India
CRUIZE"¢ Cruize Phantom No Gas Deo Daily Wear Casual Eau De French Perfume No Gas Deo For Men 150 ml
CRUIZE PHANTOM is a fragrance of contrast. And unexceptional casual citrus note of lemon and bergamot with its sparkling floral and aquatic middle note of lavender and white flower which concludes with amber and musky notes.
Cruize Phantom Body Deo
Brand: Cruize
Volume: 150ml
Ideal For: Men
Use: Sports Wear 
Skin Friendly: Yes
Long Lasting: Yes 
Number Of Sprays: 960

Fragrance Mapping:

Top Note:Bergamot, Lemon
Heart Note: Lavender, White flowers, Aquatic
Base Note:Woody Amber, Musk
Ingredients: Ethyl Alcohol, Perfume, Diethyl Phthalate, Propylene Glycol, Tricloson