TITANIC | Skin Friendly & Long Lasting Perfume | Unisex Fragrance For
TITANIC | Skin Friendly & Long Lasting Perfume | Unisex Fragrance For Daily, Party & Travel use | 100 ML - 1600+ Sprays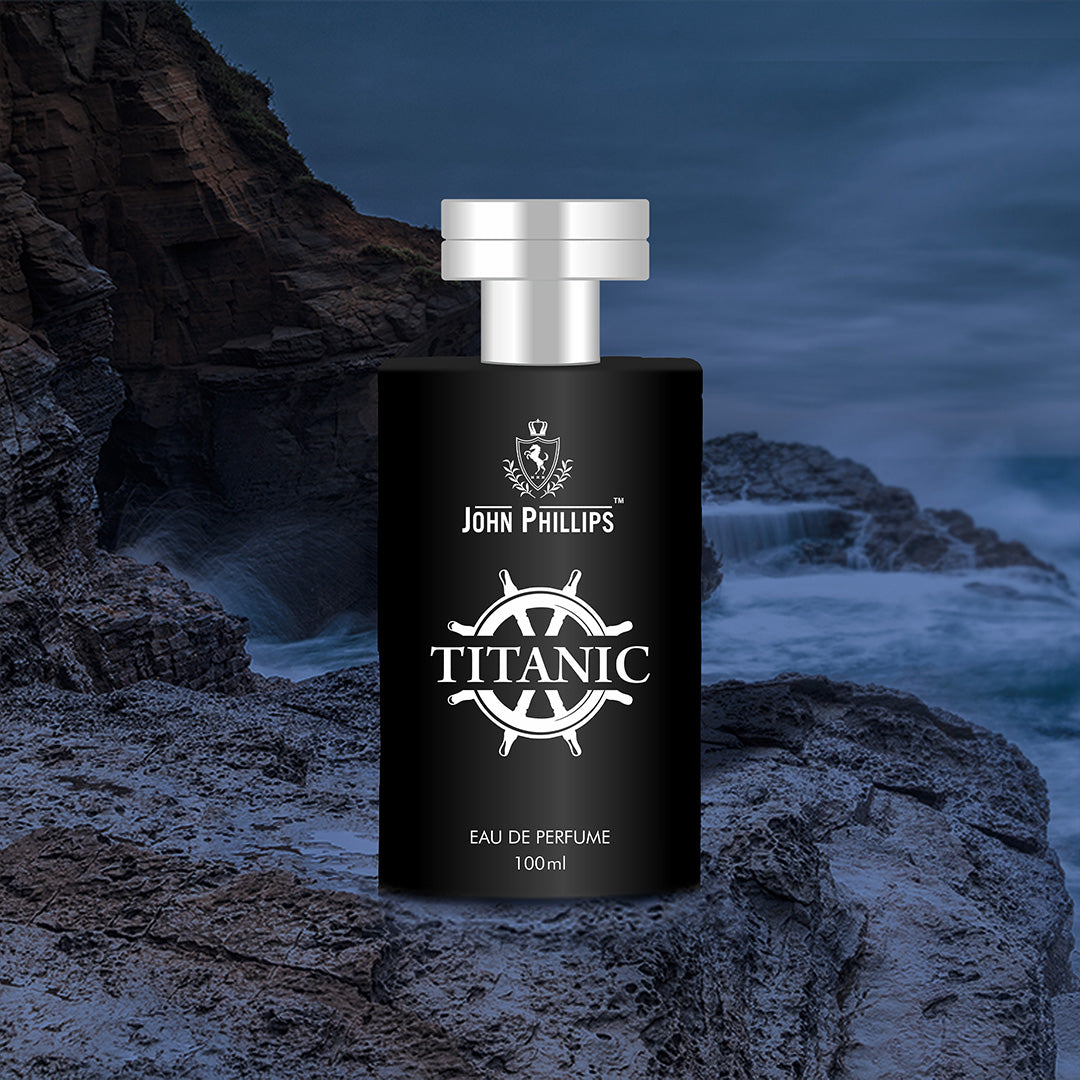 TITANIC | Skin Friendly & Long Lasting Perfume | Unisex Fragrance For Daily, Party & Travel use | 100 ML - 1600+ Sprays
Orders ship within 24 hour.
Hoorey ! This item ships free in India
John Phillips Titanic (Eau De Perfume)
Titanic by John Phillips is a tender, fresh & mischievous fragrance. An aromatic scent of mellow woods and luxurious suede which unites famine and masculine through a most intimate characteristic of each, seduction, elegance, power, rebellion, magnetism, etc.
By The Perfumer  :  TITANIC the fragrance reveals a fresh, citrus and spicy top note. The middle notes are spicy with a finch of clove. Base notes grant a clean, aromatic freshness that is reinforced by the light woody-musk trial and tobacco.
Specifications:
John Phillips Titanic (Eau De Perfume) 
Brand: John Phillips
Volume: 100ml
Ideal For: Unisex
Use: Outing Wear
Skin Friendly: Yes
Long Lasting: Yes
Number Of Sprays: 1600
Fragrance Mapping: Citrusy Fresh Spicy
Top Note: Citrus, Aromatic, Fresh, Spicy
Heart Note: Spicy, Clove
Base Note: Woody, Musky, Tobacco
Manufacturer: PIONEER HERBALS
Bottle:- Bottle is checked shape and is coated glossy black with silver metalized T-Shaped cap.
Box:- Box design symbolizes the Titanic movie theme and has been given drip and emboss effect.