TOMM SPORTZ | Skin Friendly & Long Lasting Perfume | Unisex Fragrance
TOMM SPORTZ | Skin Friendly & Long Lasting Perfume | Unisex Fragrance For Sports,Gym & Travel | 60 ML - 1000+ Sprays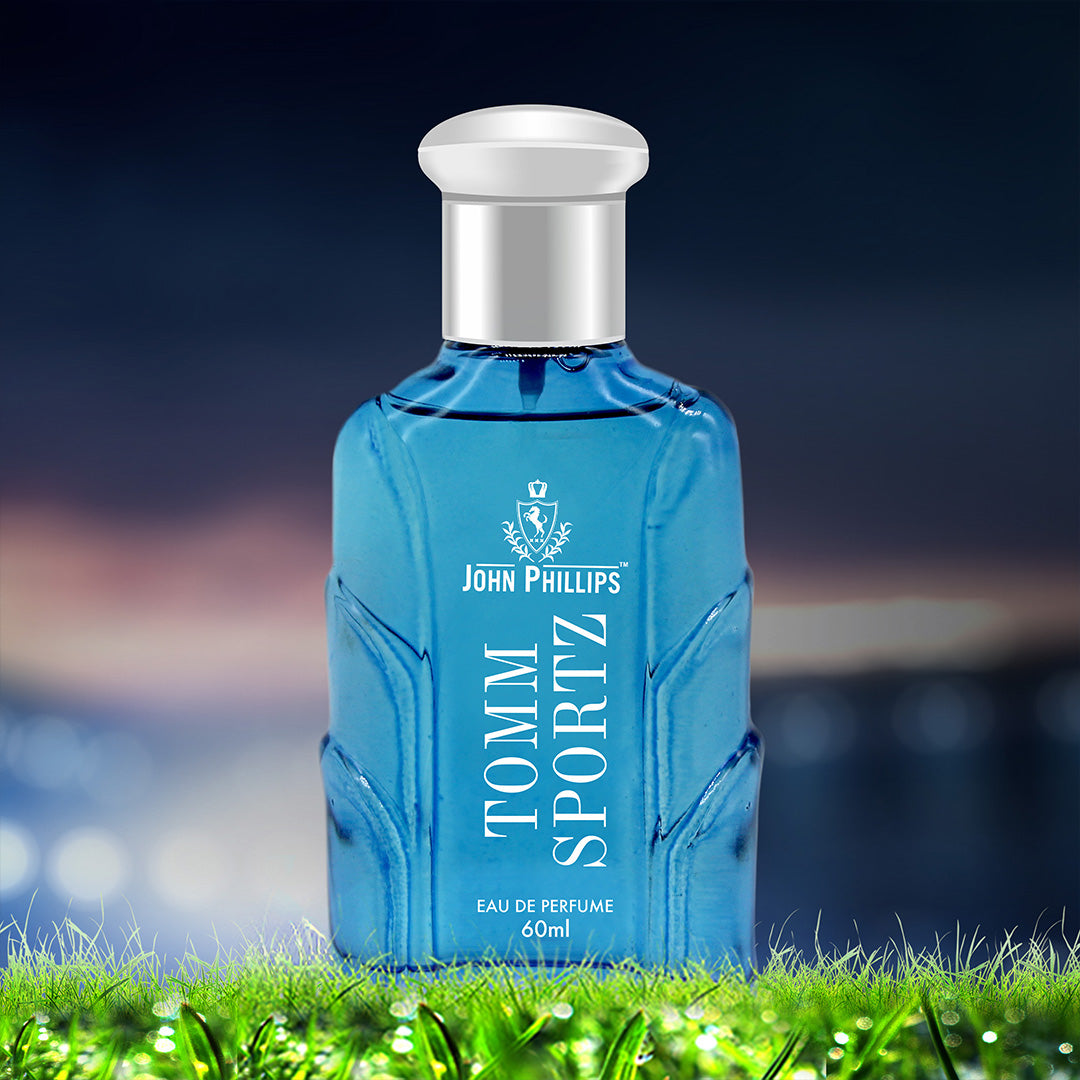 TOMM SPORTZ | Skin Friendly & Long Lasting Perfume | Unisex Fragrance For Sports,Gym & Travel | 60 ML - 1000+ Sprays
Orders ship within 24 hour.
Hoorey ! This item ships free in India
John Phillips Tomm Sportz (Eau De Perfume)
The youthful, light & spirited French perfume designed for a profound freshness for sports enthusiasts. An intense scent for a man with an active lifestyle. Vibrant and invigorating scent for a man of passion & energy. Refresh the mood with the impression of pure energizing accords. This fragrance has a power of isolated aromatics enhancing positivity.
By The Perfumer  :
TOMM SPORTZ young and trendy, fashion-forward fragrance for men. Mandarin Orange mingles with Cinnamon to create an impression of intense freshness. A green hint of freshly Bergamot reinforces the smell of soaked citrus notes. Delicious accents of Cardamom, Sandalwood, Fir, Bourbon Pepper and Patchouli conclude the middle note.  Amber brings the woody smell along with Leathery and Myrrh base notes.
Specifications:
Features: 
John Phillips Tomm Sportz (Eau De Perfume) 
Brand: John Phillips
Volume: 60ml
Ideal For: Unisex
Use: Gym & Sporty Wear
Skin Friendly: Yes
Long Lasting: Yes
Number Of Sprays: 960
Fragrance Mapping: Spicy, Citrus & Smoky Woody 
Top Note: CINNAMON, MANDARIN, BERGAMOT
Heart Note: FIR, BOURBON PEPPER, PATCHOULI, CARDAMOM, SANDALWOOD
Base Note: INCENSE, MYRRH, LEATHER, AMBER
Manufacturer: PIONEER HERBALS
Bottle:- Transparent blue color coating with silver metalizing T-Shaped cap.
Box:- Box has its own unique design with drip and emboss effect which makes it more lucrative at a glance.