XX-ZONE | Skin Friendly & Long Lasting Musky Perfume | Unisex Fragranc
XX-ZONE | Skin Friendly & Long Lasting Musky Perfume | Unisex Fragrance Scent For Morning & Gym | 60 ML - 1000+ Sprays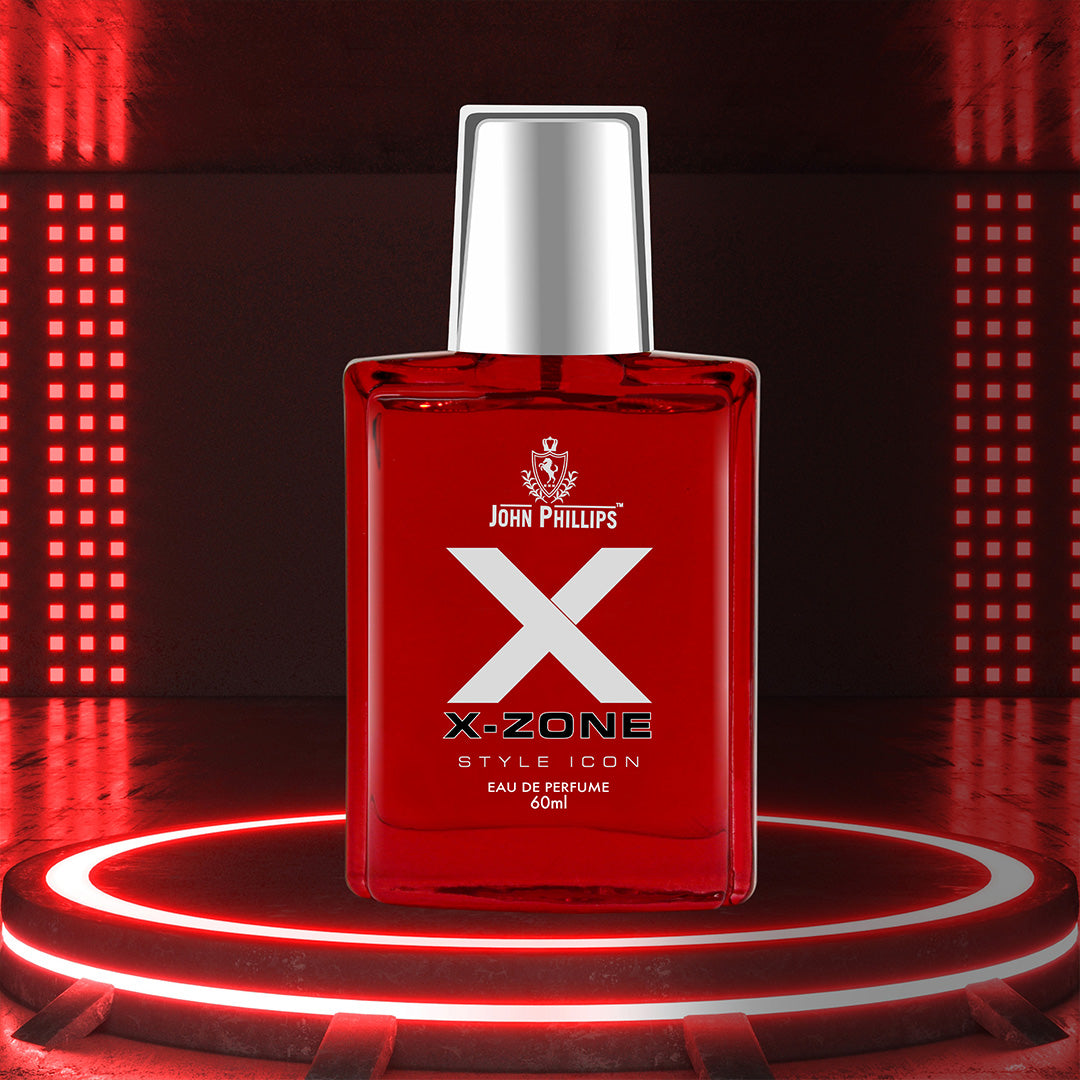 XX-ZONE | Skin Friendly & Long Lasting Musky Perfume | Unisex Fragrance Scent For Morning & Gym | 60 ML - 1000+ Sprays
Orders ship within 24 hour.
Hoorey ! This item ships free in India
John Phillips X-X Zone (Eau De Perfume)
Is designed for a sophisticated man who values character and individuality over trends and fashion
Superiority and luxury-what makes you irresistible..Rich & excellent scents that cultivates your luxurious desires.. 
A masculine fragrance is crazily a fulfilment to the expectations. A fusion of sweetness, masculinity and bloom is a great booster to the passion.
By The Perfumer  :
Inspired from global trends X-X Zone with its transparent, sheer fragrance leaves a long lasting lingering impact. This unique fragrance is made of metallic and fruity notes of Bergamot, Grapefruit, Cedar wood, Rhubarb and Pink Pepper. Concluding notes are positioned as amber, musky and sandalwood fragrance which appeals to men.
Specifications:
Features: John Phillips X-X Zone (Eau De Perfume) 
Brand: John Phillips
Volume: 60ml
Ideal For: Unisex
Use: Gym Wear
Skin Friendly: Yes
Long Lasting: Yes
Number Of Sprays: 960
Fragrance Mapping: Modern Spicy Musky Sandal
Top Note: Metallic, Grapefruit, Pink Pepper, Bergamot
Heart Note: Cedar, Metallic, Rhubarb
Base Note: Amber, Musk, Sandal
Manufacturer: PIONEER HERBALS