John Phillips BREZZA LEMON Air / Room Freshener | Best for Office, Hom
John Phillips BREZZA LEMON Air / Room Freshener | Best for Office, Home, Kitchen & Bathroom | 234 ml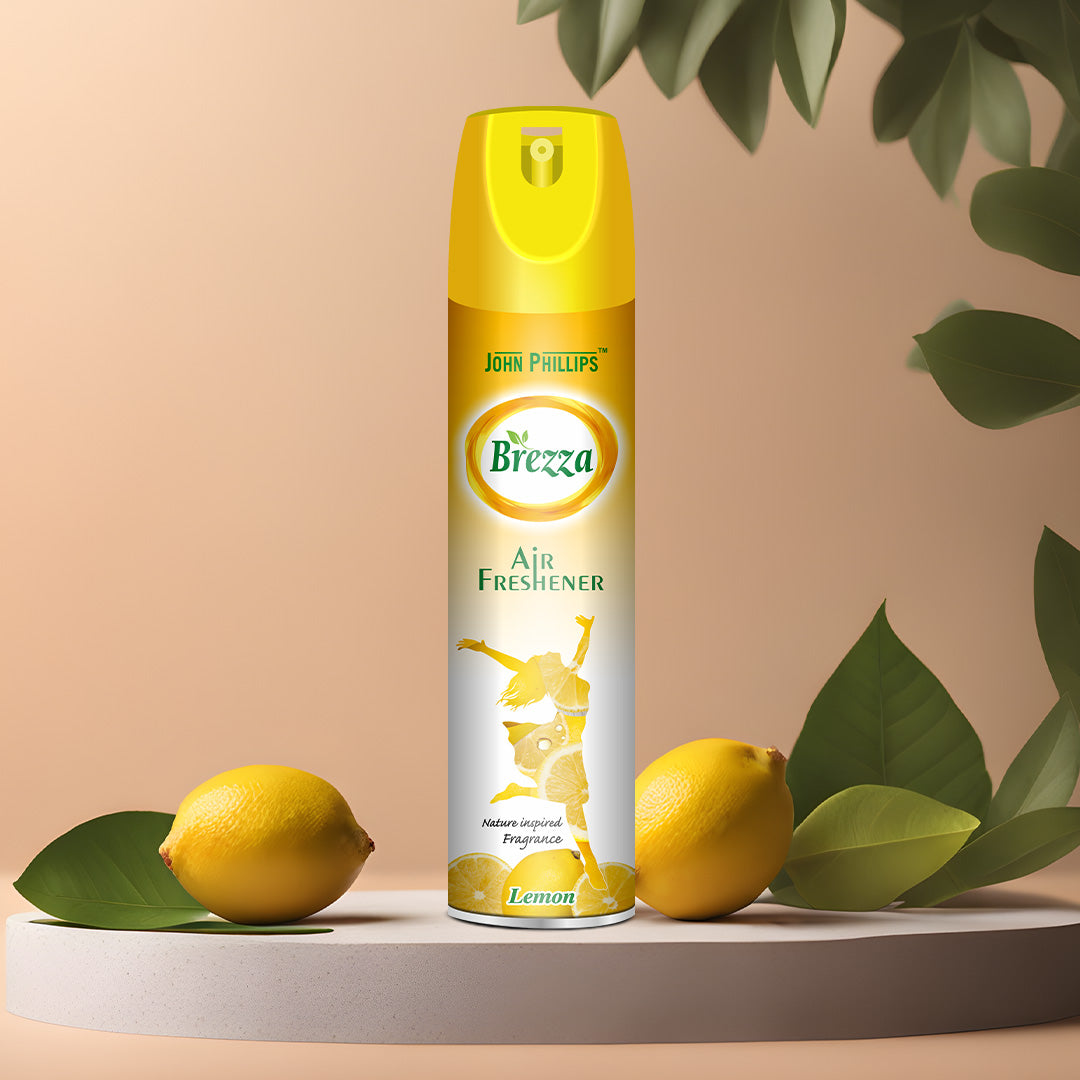 John Phillips BREZZA LEMON Air / Room Freshener | Best for Office, Home, Kitchen & Bathroom | 234 ml
Orders ship within 24 hour.
Hoorey ! This item ships free in India
Unleash Zesty Freshness : John Phillips Brezza Lemon Air Freshener

Elevate your senses with a burst of invigorating vitality as you welcome the essence of pure citrus into your home with the John Phillips Brezza Lemon Air Freshener. Infused with the lively aroma of freshly picked lemons, this air freshener transforms any space into a vibrant oasis of freshness and energy.

🍋 Lively Citrus Infusion : Indulge in the crisp, uplifting scent of lemons as it dances through the air, revitalizing your surroundings and awakening your senses. Experience the joy of nature's zest with each exhilarating breath.

🌞 Sunshine in Every Spritz : Let the radiance of the sun-kissed lemon envelop your space, infusing it with a natural vibrancy that brightens even the dullest of days. Say goodbye to unwanted odors as the John Phillips Brezza Lemon Air Freshener brings a touch of sunshine indoors.

🌿 Rejuvenate Air Purity : Harness the natural disinfectant properties of lemon, as the air freshener works tirelessly to cleanse the atmosphere, banishing bacteria and revitalizing air quality. Breathe easy as your surroundings transform into an oasis of purity.

😌 Elevated Mood and Relaxation : Experience the subtle art of mood transformation as the fine properties of lemon gently uplift your spirits, leaving you with a sense of calm and relaxation. Let the aroma of lemon infuse your space with a lasting feeling of contentment and tranquility.

🏡 Every Corner, Every Day : From the living room to the kitchen, and even in your car, the John Phillips Brezza Lemon Air Freshener is your partner in creating an ambiance that radiates freshness. Embrace the energy of lemon in every nook and cranny, ensuring a delightful welcome each time you step into your space.

✨ Citrus Elegance : Enrich your environment with the elegance of lemon, carefully captured in the John Phillips Brezza Lemon Air Freshener. Its long-lasting formula ensures that your surroundings remain vibrant and fragrant, inviting you to savor the essence of citrus zest day after day.

Infuse your home with the invigorating charm of lemons – experience the zesty embrace of John Phillips Brezza Lemon Air Freshener. Elevate your senses, rejuvenate your ambiance, and embrace the freshness of nature's bounty. Welcome a burst of sunshine into your life today with the essence of lemon perfection.