FROZEN | Skin Friendly & Long Lasting Perfume | Men Aquatic Fresh Frag
FROZEN | Skin Friendly & Long Lasting Perfume | Men Aquatic Fresh Fragrance For Morning & Travel | 100 ML - 1600+ Sprays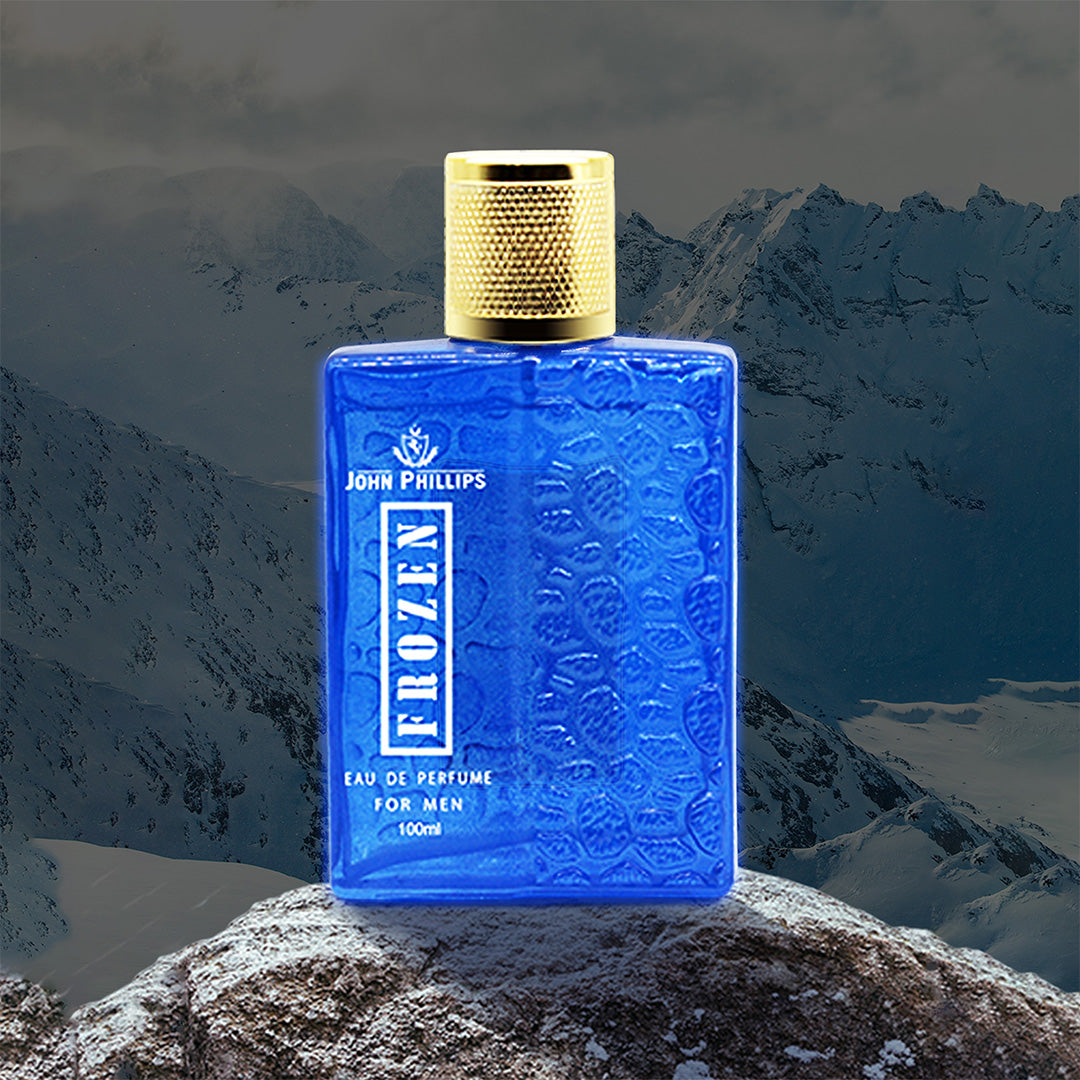 FROZEN | Skin Friendly & Long Lasting Perfume | Men Aquatic Fresh Fragrance For Morning & Travel | 100 ML - 1600+ Sprays
Orders ship within 24 hour.
Hoorey ! This item ships free in India
John Phillips Frozen (Eau De Perfume) for Men
John Phillips FROZEN is an Icy fragrance which captures the unstoppable magnitude of the FROZEN mountains and the unstoppable manliness of a man on a cool pursuit for greatness.
By The Perfumer  :
FROZEN is an energizing composition of marine notes and mandarin oranges. A fragrance with a stimulating touch of floral jasmine and bay leaf heart note and a vibrant base note of oakmoss and patchouli.
Specifications:
Brand: John Phillips
Volume: 100ml
Ideal For: Men
Use: Daily Wear
Skin Friendly: Yes
Long Lasting: Yes
Number Of Sprays: 1400
Fragrance Mapping: Fresh Aquatic
Top Note: Marine, Mandarin
Heart Note: Bay Leaf, Jasmine
Base Note: Patchouli, Oakmoss
Manufacturer: Pioneer herbals
Bottle:- Bottle has a bricky effect with blue gloss finish having  metalized golden checked cap.
Box:- Box is given a jeancy look with an emboss process.